Laia Abril, multidisciplinary artist and teacher of the Online Master in New Documentary Photography, has been awarded the National Photography Prize 2023 by the Ministry of Culture and Sport of the Government of Spain.
Laia works with photography, text, video and sound. Her projects are based on research, focusing on uncomfortable and hidden realities. She has a degree in journalism and studied photography in New York. In photography, she found fewer limits to express herself and focused on showing distressing issues of sexuality, eating disorders or inequality, combining images with texts.
"I don't romanticise photography, I care about the stories".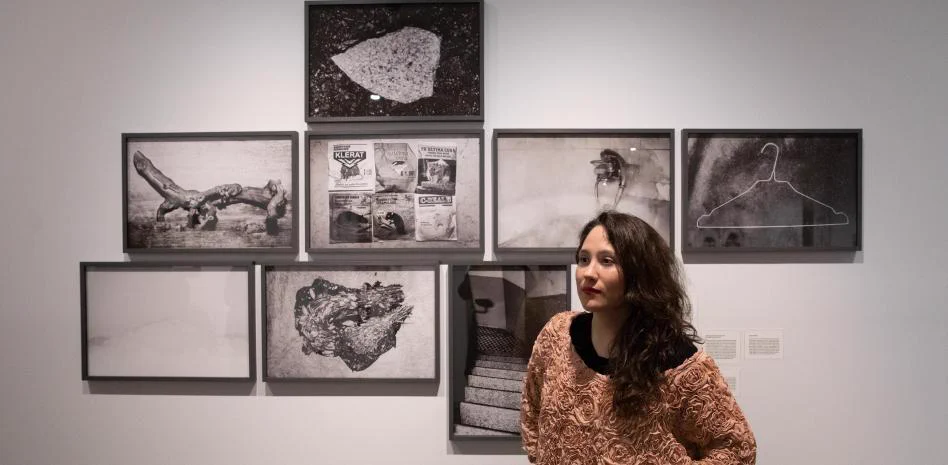 Laia Abril was awarded the prize at the age of 37, making her the youngest woman to win a National Photography Prize, and one of only eight women in history to receive this award.
Her photographs and projections avoid explicitly showing the subject she is using as a social denunciation, seeking in each image the reflection of the spectator. Her work can be seen in museums such as the Centre Pompidou and FRAC in France, the Winterthur in Switzerland or the MoCP in Chicago.
The judging panel awarded her the prize "in recognition of a work of artistic research with an extensive international trajectory". "Laia Abril's work gathers information and documentation in different parts of the world, concentrating on themes that are still current and that socially and politically structure discrimination, especially against women, as well as the individual and collective suffering that relegates certain people, as an anonymous mass, to the margins of society", the panel emphasized.
Laia's documentary approach dedicates many years to investigating real social problems: misogyny, gender inequality, femicide and eating disorders are some of the themes that can be found in the work of this multi-award-winning creator. "It would be immensely powerful to be able to talk about abortion and rape in Madrid (…) it has never been shown there", Abril told diario.es. The work she refers to is entitled A History of Misogyny, Chapter One: On Abortion, a research project she presented in 2016 in Arles, France.
From LABASAD, we send our most sincere congratulations to Laia Abril. We are proud to have her as a teacher in the Online Master in New Documentary Photography. If you want to know more about the Master, send us an email to info@labasad.com.