We are proud to announce that one of our former graphic design students, Borja Viguiristi, has won the Gold Award at the London-based World Brand Design Society Awards and LABASAD was ranked #14 for Best Design Institute! What's more, this puts us at #1 globally for design schools that are 100% online and at #2 for design schools in Spain. We couldn't be happier! 
World Brand Society is an international award program that awards talent at all levels. It recognizes global design agencies, in-house design departments, freelance creatives, university design programs and other educational design institutions, as well as design students from all over the world.
Borja and his studio, bov Design, won for his "Plántate" packaging project. His packaging design was created for a healthy vegetarian brand that aims to be transparent in communicating the ingredients contained in its food products. According to Borja, "We do not want to waste time reading the ingredients in each container; we need a brand that gives us confidence and makes the shopping list a little easier and healthier." For Borja, it was also important to make the packaging itself sustainable, by using materials that are less wasteful. 
In addition to winning the Gold award, Borja also won a scholarship as part of the prize.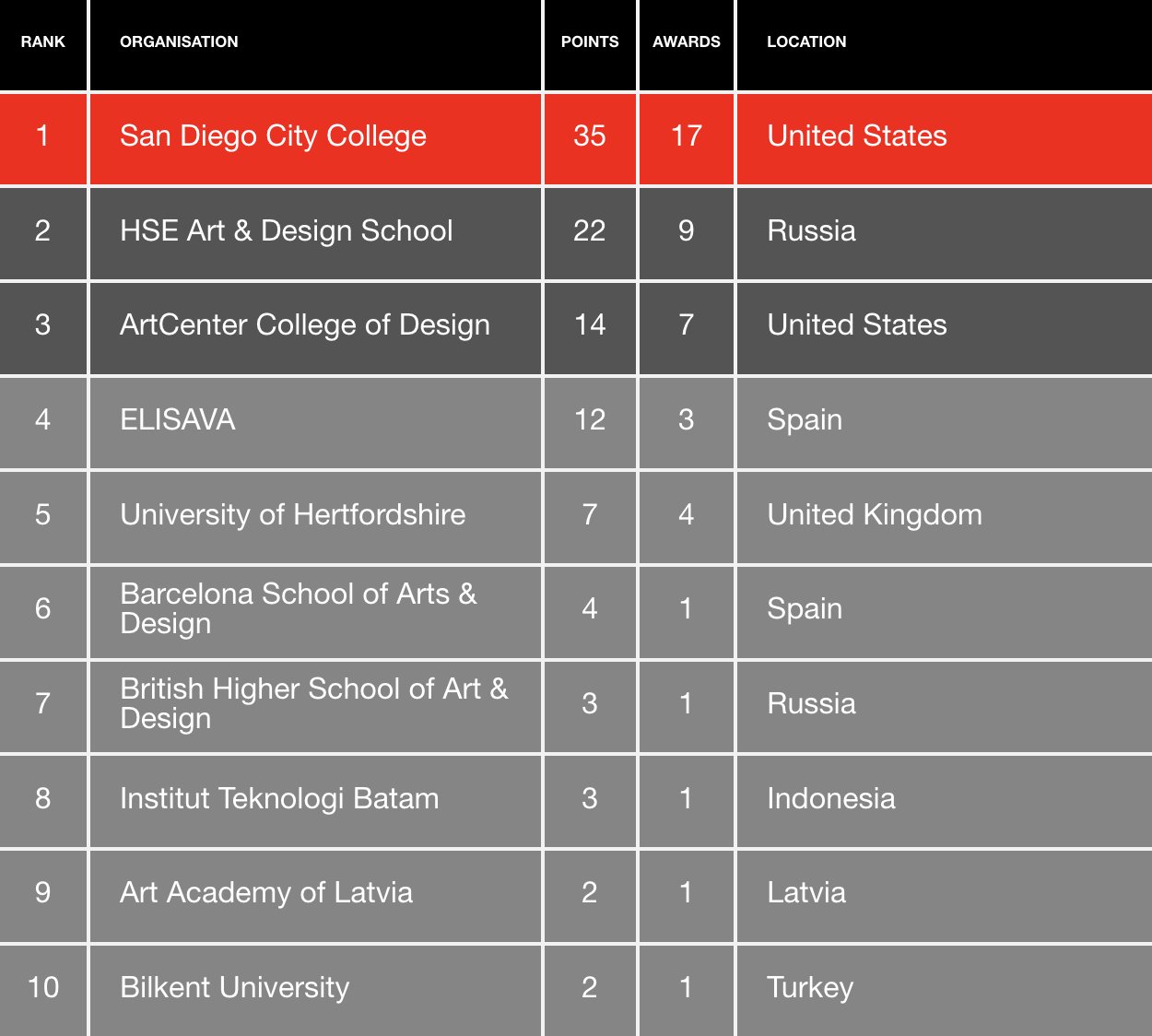 We were also very happy to learn that World Brand Design Society also ranked LABASAD #6 in the Best Design Education Ranking of 2022/23! This means that we ranked #6 globally among all international design schools this year. We are thrilled to receive this incredible news!
Ranking so highly on these lists is a great honor for LABASAD. The jury that determines the awards includes such notable graphic designers as David Carson, as well as designers from several global brands like Dyson, Mondelez International, and Square.
LABASAD Ranks High in WBDS Rankings and Borja Viguiristi Wins Gold
If you, like Borja, also dream of dedicating yourself to the world of design and want to learn from top professionals, do not hesitate to send us an email at info@labasad.com and ask for more information about our new Online Masters in English-language: Online Master in Graphic and Digital Design, Online Master in Graphic Design and Applied Typography, Online Master in UI/UX Design.