Claudia Anaut, a LABASAD student, won the MESCO prize for her proposal of MESCO's own image design. The jury awarded Claudia's design for its minimalist look and harmonious structure. LABASAD was also present at the awards ceremony, held at SEAT in Barcelona. Rosana Viloca, Director of the Master, accompanied our student to the event in which Jordi Sellas, director of IDEAL (Barcelona Digital Arts Centre) gave a lecture on digitisation in museums and cultural spaces.
Claudia Anaut studied in the Online Master in Graphic and Digital Design at LABASAD in 2021 and her time at the school allowed her to become a more multifaceted designer. For the competition, Claudia was always clear about the style of the project she wanted to submit. "I needed to create a clean, symmetrical design and create a website that was easy to navigate and pleasing to the eye," she says. She also considered applying "neutral colours to facilitate the legibility of the texts". The web designer recommends the Master in LABASAD because it helped her to have "a holistic vision of design […] the school has given me all the necessary knowledge to know how to transmit the identity of a brand in all of its aspects".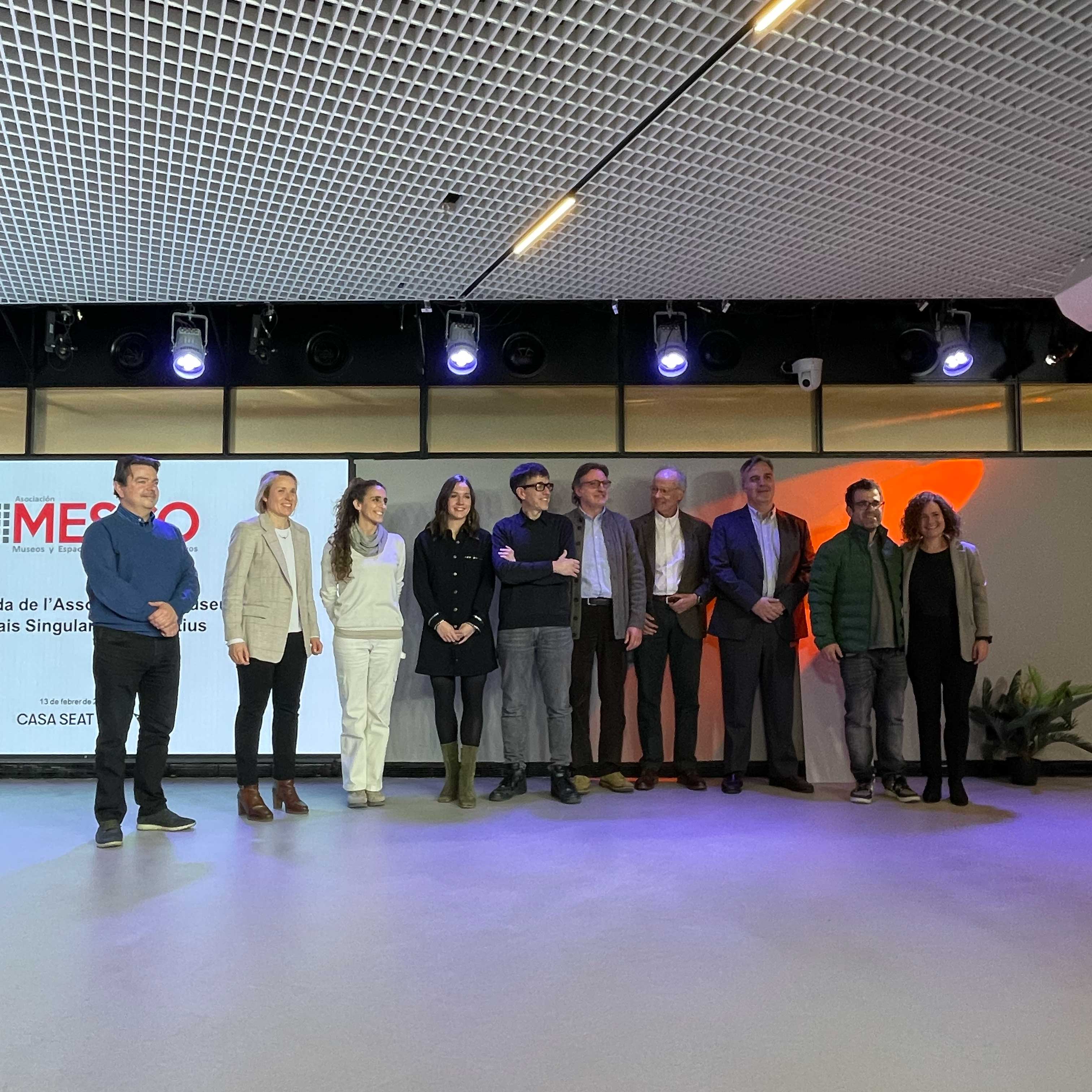 Museos y Espacios Singulares Corporativos (MESCO) is an association of several companies, whose objective is to promote the creation and consolidation of museums and unique corporate spaces that serve society and the companies from which they emanate for the enhancement of their historical assets. In addition, MESCO aims to share and transmit the cultural heritage that our companies are contributing to society, such as SEAT, Aigües de Barcelona or Grifols, among several others.
Awards such as these have allowed students like Claudia to apply their design knowledge in areas they haven't previously worked, such as cultural heritage in the case of the MESCO award. Her goal is to "continue learning and improving on a professional level". Apart from that, she "would like to participate in more competitions like this one in order to explore my more creative side".