Daniel Peris and Borja Viguiristi, two LABASAD students, have been awarded the 'Selected' prize in the 'New Talent' category at Selected Bilbao-Bizkaia, an event held on November 24th and 25th at the Euskalduna Palace in Bilbao. Selected is an annual festival that recognizes great projects in the design industry and is part of the program of Bilbao Bizkaia Design Week. For the past six editions, this event has awarded the 'Selected' prize to the projects selected in each category, and the best in each category wins the 'Stone and Wood' award.
In this edition, Daniel Peris and Borja Viguiristi, LABASAD students, won in the 'New Talent' category for their class projects. Daniel won for his project 'Private Lunar Mission', which is part of the academic program of the Máster Online en Dirección de Arte en Comunicación. The objective of his work was to design the official brand of Space X's 'Private Lunar Mission' project and apply it to different media. He managed to create a brand image that allows us to visually identify the company, as well as its corporate values. Peris emphasizes that his "premise was to develop everything starting from a typography that fits the project and then modifying it slightly to further reinforce the concept".
"I started with a very extended typography with little contrast, and with professor Marc Salinas, we made a couple of adjustments such as removing the horizontal bars from the A's and the vertical bars from the E's, and everything acquired a very futuristic character".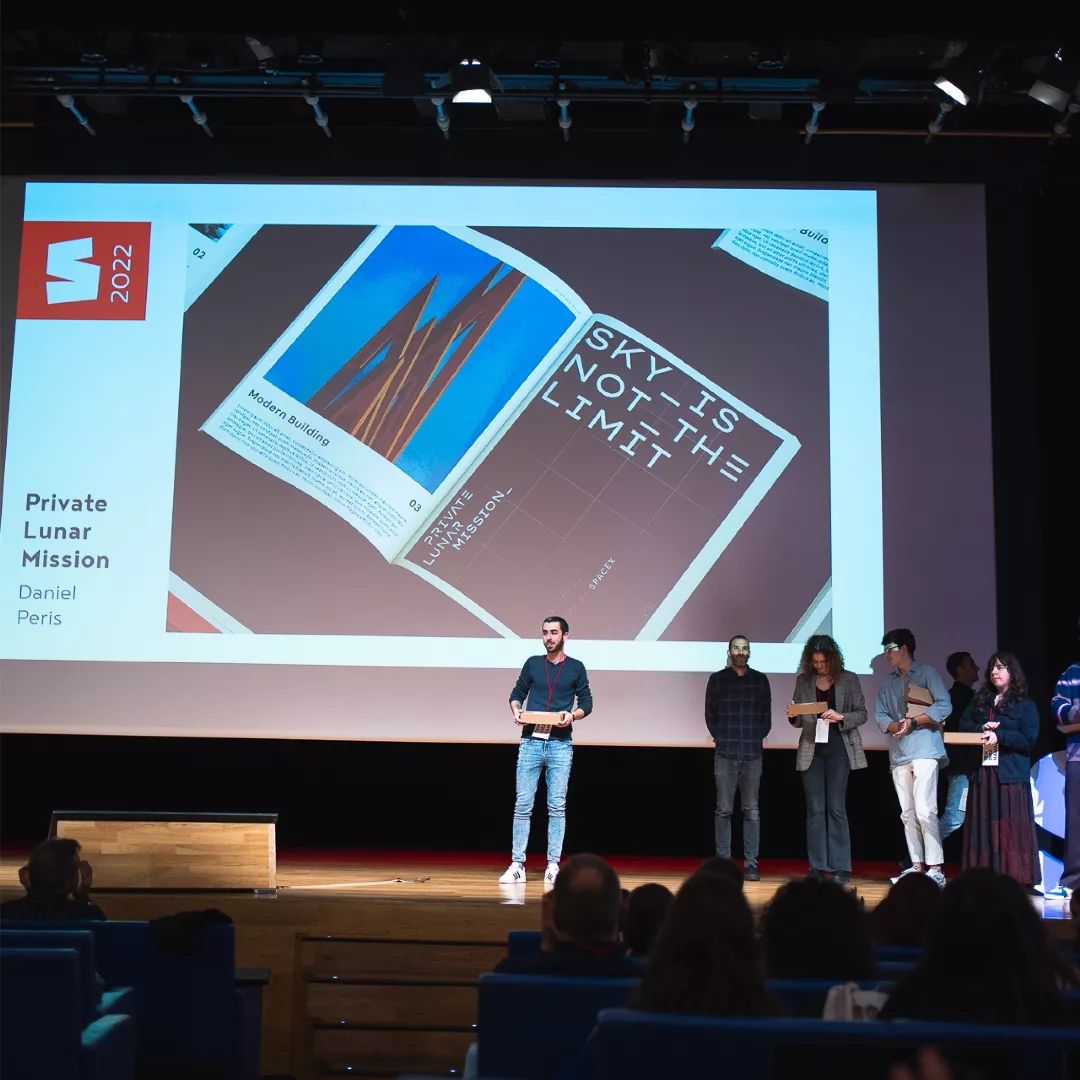 The artist points out that "it was very nice to see how all the graphic elements fit into the project and how a visual system was created that made it very easy to adapt it to any format." It should be noted that the project is part of the 'Typographic Conceptualization' course taught by Marc Salinas. Additionally, Daniel won a Selected award for 'No cojas, agarra', a professional project by his design firm, Limón Studio.
"The master's degree has helped me to overcome a lot of fears and to recover a lot of enthusiasm for designing things well and with love. It is a very special award, because it is part of a very nice festival that in turn is part of the culture of a very beautiful city like Bilbao. All this makes me very proud to be selected".
Along with Daniel, Borja Viguiristi is another one of our students who won 'Selected' awards. As in the case of Daniel Peris, the festival awarded him for one of his LABASAD class projects. Borja created the brand 'Plántate' for a company that makes vegetable meat and vegan products. One of the highlights of his project is the labeling: Borja tries to simplify the ingredients so that they are clearly and concisely displayed to the consumer.
"My intention was to create something eye-catching, easy to recognize and with the main ingredients well-defined. Many people want to change their diet to a healthier one and they run into the problem of a saturated market and a lack of clear information."
In addition, it makes use of the flag effect in its typography with which it intends to be more groundbreaking and thus "conquer the supermarket shelves in an attractive and challenging way". Borja Viguiristi points out that, "the Selected awards are very special and to receive this recognition surrounded by well-known people is really special as well". This project is part of the 'Visual Identity Project' course taught by Olmo García from the Máster Online en Challenging Branding.
"Thanks to the Master, I have learned to develop a brand from a strategic point of view and to work, through creativity, coherence, and always with a concept. Not to validate something for being aesthetically correct, but to delve well into the idea and then carry out its design."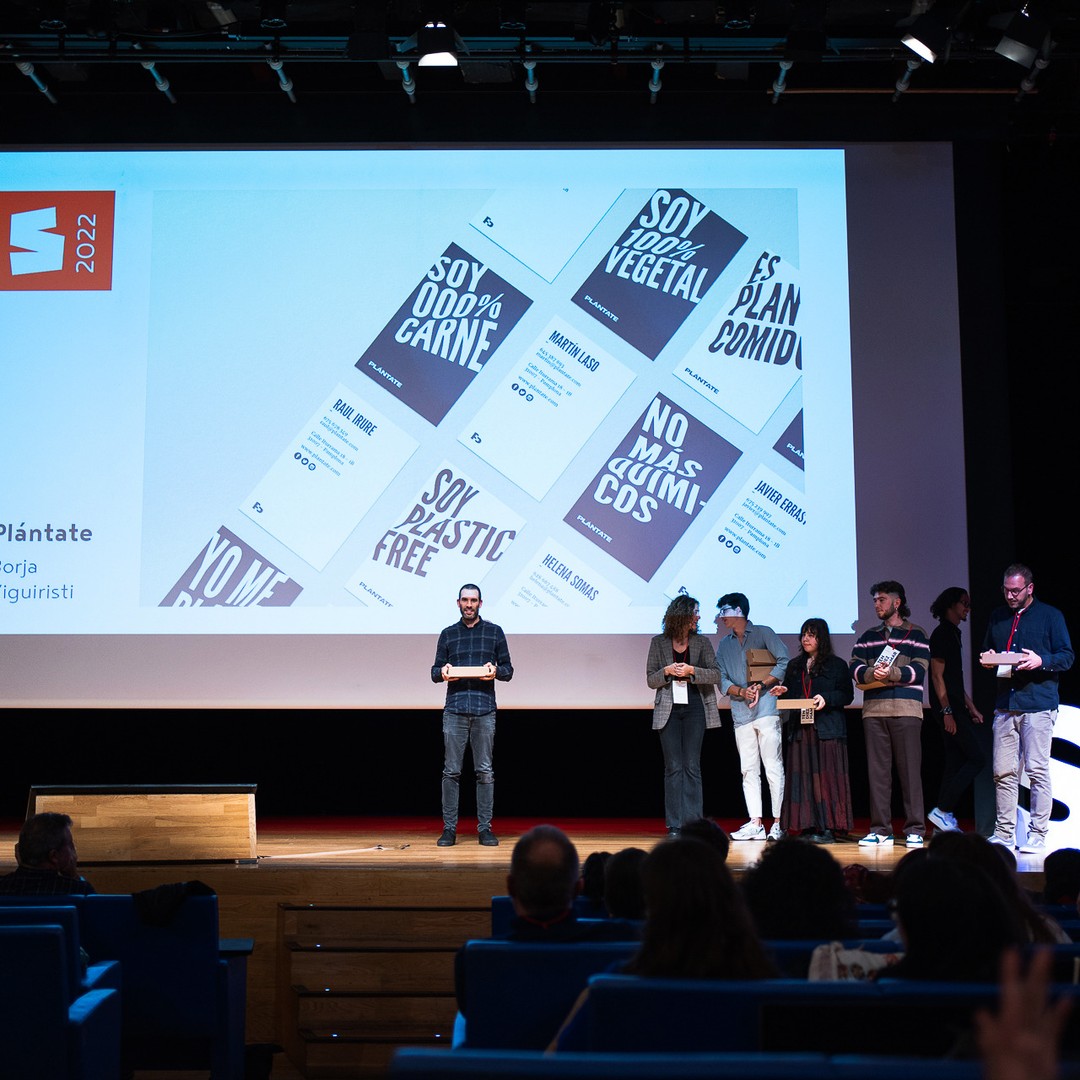 If you, like Borja, also dream of dedicating yourself to the world of design and want to learn from top professionals, do not hesitate to send us an email at info@labasad.com and ask for more information about our new Online Masters in English-language: Online Master in Graphic and Digital Design, Online Master in Graphic Design and Applied Typography, Online Master in UI/UX Design.